Complete Backyard Financing
Rates as low as 4.99%* with terms up to 20 years‡ and amounts up to $125,000!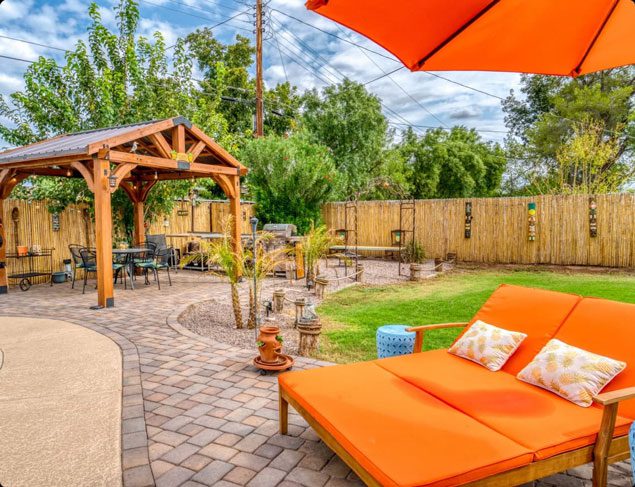 "Hands down the easiest process from project start to finish. The team at Lyon Financial answered all of my questions and provided friendly professional support throughout. I would recommend them to anyone."
Financing For Every Outdoor Project
Pergolas
The perfect backyard focal point, a pergola offers a variety of design options to extend your outdoor dining and living space while providing just enough shade to make even the warmest afternoons enjoyable.
Apply Today
Outdoor Kitchens
More than just a place to cook, an outdoor kitchen is an entertainer's dream, adding convenience and elegance to any open-air dining experience. Use the extra space to prep food, mix drinks, or just mingle with friends and family.
Apply Today
Hardscaping
Hardscaping is a great way to update your backyard living space and enhance your home's value with minimal maintenance and major benefits. From pavers and pathways to patios and firepits, the possibilities are endless.
Apply Today
Landscaping
Turn your backyard into a beautifully landscaped oasis with lush greenery, fragrant flowers, and the relaxing sound of a tranquil waterfall. Big or small, whatever your landscaping dreams, we can help you make them a reality.
Apply Today